PREMIER - West Ham boss Moyes: "We're really growing into European leagues"
Source: whufc.com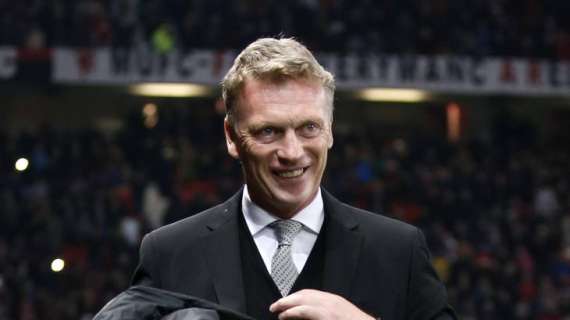 TRANSFERmarketWEB.com
© photo Imago/Image Sport
Playing against Rapid Wien, for Europa League Matchday 5 group round away game, which might grant West Ham the first position in the ranking, Hammers boss, David Moyes, stated:
"It was really important, after the effort the players put in last season, to get into this competition was incredible. We had a great year and I think we've done really well. I think the start to the competition we've had is as good as anybody. We've played well in the games, and we're up against really good teams as well, which we don't take for granted.
I think we're still growing into it. We're new to it and I think there will maybe be times when we're still learning on the job, but the games are really exciting and we're all looking forward to it. The only disappointment is not having a crowd because the scouts who came out to watch out here said the crowd was fantastic and the atmosphere in the stadium was great. I genuinely mean it, I'm disappointed the crowd isn't here.
I'm also really disappointed that we've got no West Ham supporters here because all the supporters, even all my family, were really looking forward to coming to Vienna for a few days and unfortunately nobody has been able to do that.
We couldn't wait for the draw and we were all waiting to see who we got in the competition, and I have to says the players have taken to it really well.
Everyone talks about us maybe being one of the favourites for it, but when you look at the Champions League and the teams who drop out of it. I watched those games on Tuesday night and I was looking at those games and those teams who could finish third and who could possibly drop into the Europa League.
It really becomes a completely different competition but if we could win the group it means we get to March before we play our next European game. If we finish runners-up, which I think is the worst it can be, we have another game in February, so I just wanted European football after Christmas time. I thought it would be progress for West Ham and we've done that and I'm really pleased.
We're mixing and matching the squad we're using, so I have to give credit to the whole squad for the way they've helped navigate the early games".