TRANSFERS - Juventus, Vlahovic and ACF Fiorentina: focus on the future of the Serbian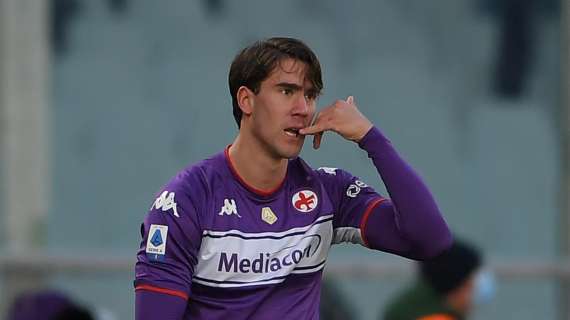 TRANSFERmarketWEB.com
© photo TuttoSalernitana.com
Juventus are really ready to accelerate for Dusan Vlahovic? Gazzetta dello Sport reports about a Juventus proposal for ACF Fiorentina for €70m, €35m immediately and 35 through the inclusion of the Dejan Kulusevski property. An hypothesis with few possibility of realization, not only given the last words of ACF Fiorentina managers.
Fiorentina
Vlahovic will not renew the contract expiring in 2023. For this, the Viola company has decided to move accordingly. Which translated means listening with interest to the proposals arriving, especially those from England, without waiting for June. A position well explained by the CEO Joe Barone in the last few hours: "We have not received any proposals from Juventus for Vlahovic. We do not know what the player's intentions are, but sooner or later he will have to tell us", alluding to the alleged unavailability of his agents and the repeated dribbling of the striker on the topic. Today the only serious approach for what Acf Fiorentina needs are, is the one of Arsenal. Speaking about Juventus possible offer (as suggested by Gazzetta dello Sport) in addition to the doubt of the immediate payment of €35m, ACF Fiorentina may not be interested in the player offered in the deal: Kulusevski. In Viola line-up there are already there two outsiders: Gonzalez and Ikone.
Vlahovic's position
Publicly, both he and his agents have never spoken. And it seems not even privately. A taking time that inevitably seems to lead in one direction only: that of staying in the Italian club at least until June. Vlahovic's will seems to be precisely this, to then be able to think about the future with greater serenity and freedom of movement next summer. When, one year after the deadline, the costs of the card will decrease and the requests for engagement (and commissions) towards potential buyers could rise further.