BUNDESLIGA - Bayern Munich, Upamecano: "You must bear the pain if you want to win"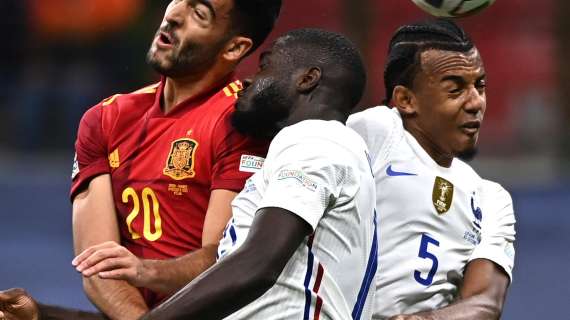 TRANSFERmarketWEB.com
© photo Matteo Gribaudi/Image Sport
Interviewed by 51 magazine, Bayern Munich and French national team prominent backliner Dayot Upamecano stated:
"I think I have to clear that up. That statement obviously never related to a club. When I joined FC Bayern, I was just asked what my favourite animal was. I like lions, because I think they look so calm and thoughtful. If I go to the zoo I always like looking at them. I often used to go to the zoo in Leipzig with my family and also with my teammates. Unfortunately, I haven't had time for that in Munich. But I've heard the zoo here is well worth a visit.
Yes, that's right about my knee scars. We played on concrete as children and teenagers and always in five-a-side games. There was no referee and therefore it was intense. We played for hours without stopping. My mother would call out of the window: 'Come back home now.' And I always answered: 'Please, another five minutes!' I could have played for ever.
I think the aggression, the mentality, which was completely normal for us back then, characterises me up to now on the pitch. We always had our own, special crowd: People from the area, perhaps ten people who watched us and cheered us on. We celebrated with our spectators when we scored. You definitely want to win under those conditions. You notice there's a crowd and you want to give them something back. Also you don't feel like them taking the mickey when you lose.
You have to be able to bear pain if you want to win. With us, we always wanted to win all the games. It was important to us to be able to say in the end: 'We've won!' I've been very strong mentally since that time".