BUNDESLIGA - Haaland asks to leave BVB after failure in Champions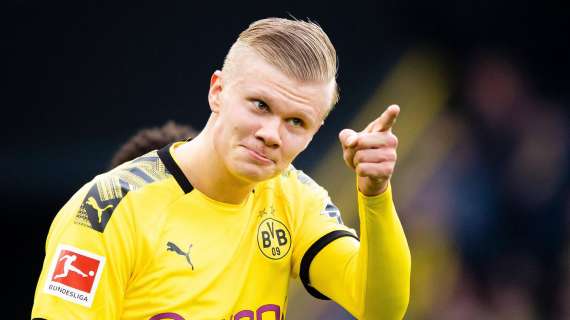 TRANSFERmarketWEB.com
© photo Imago/Image Sport
After the great failure carried out by Borussia Dortmund in the Champions League, Erling Haaland could leave the German team next summer.
After suffering muscle discomfort at the end of last September, Erling Haaland has been away from the pitch for two months. During this time, the Norwegian striker has been unable to help his club and national team to achieve their goals and Erling Haaland has accumulated two major failures this season.
The first major failure was the elimination of the Norwegian team in their attempt to qualify for the Qatar World Cup in 2022. The Nordic team could not even qualify for the play-off, so Erling Haaland will follow the great tournament from the couch from your home. The Norwegian was very excited about the possibility of being in Qatar and the elimination is even more painful as he cannot help his team due to his last injury.
However, the last major failure suffered by Erling Haaland has reached club level. Borussia Dortmund, after losing to Sporting de Portugal, has been eliminated from the Champions League a day in advance. In an affordable group made up of Besiktas, Sporting de Portugal, and Ajax, the German team already has no options to continue in the competition.