TOTTENHAM - Conte surprised by Eriksen return and admits interest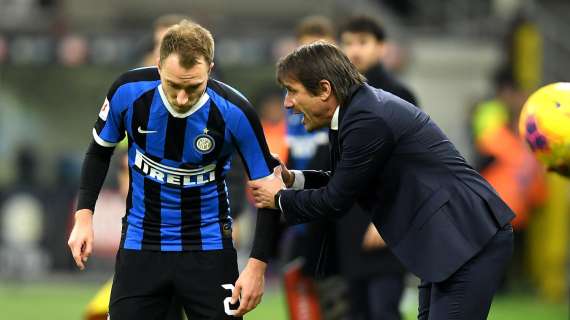 TRANSFERmarketWEB.com
© photo Daniele Mascolo/PhotoViews
Antonio Conte is pleasantly surprised to see Christian Eriksen back in the Premier League, and the Tottenham boss admits he would love to work with the midfielder again.
Eriksen has not played since suffering a cardiac arrest during Denmark's match against Finland at Euro 2020 in June, but he has signed a short-term deal with Brentford and he started training with the group on Monday.
Conte told in a news conference ahead of Wednesday's clash with Southampton, that Spurs had not discussed the possibility of bringing Eriksen back to north London, explaining he met the midfielder by chance in a hotel on Sunday.
"Honestly we didn't talk about re-signing him. I am surprised about this situation. I thought he needed more time to come back, to play in England. For Tottenham, he is part of the story and to come back here could be a good opportunity for me and him and the club. But now he's signed for Brentford only for six months, we will see what happens. I met him on Sunday, it was good to speak with him and see him with his family, and I will be the first person to be very happy to see him on the pitch again. We spent a good time at Inter, we won the league and spent important seasons together. Wish him the best in the future. You don't know what will happen. It would be good to have him again and work together."