AC MILAN, Ligue 1 remains the number one hunting ground for the future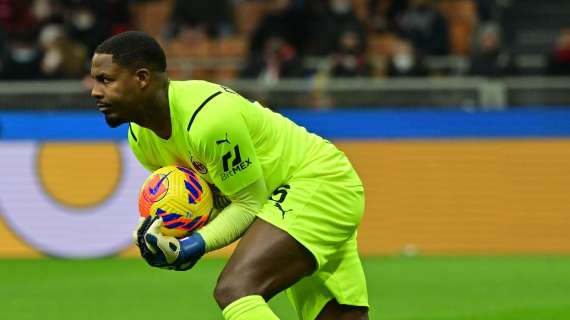 TRANSFERmarketWEB.com
Leao, Kalulu, Maignan. Yes, they all play for AC Milan. But they also have something else in common: they joined the Rossoneri club from France. The Portuguese and the goalkeeper from Lille, the defender of the moment from Lyon on a free transfer. They are not the only ones: beyond the Alps the Italian club has also taken Ballo-Touré. At Milanello also Giroud and Theo - arrived from Real Sociedad - speak French as well as the "Italians" Bennacer and Kessié. The common language - even if it is not always Italian - is certainly one of the aspects that contribute to unite the group under the orders of the coach Pioli.
AC Milan are happily making the transfer market in France. A choice that has several explanations. The first is personal: the Frenchman Geoffrey Moncada has been leading the scouting of the club since 2018. Called by Ivan Gazidis when Leonardo was still there, then held tight by the Maldini-Massara couple, the one who is (re) making AC Milan great. Given his origins, and the fact that he has worked for Monaco for years, it is physiological that he has some familiarity with Ligue 1 and its surroundings. But, given the large scouting department at his disposal, it would be limiting to stop here.
A strategic choice. Nationality aside, AC Milan looks to France with particular interest, because today it represents a market with an unparalleled quality-price ratio. Starting with wages: in 2019, a Sporting Intelligence study, placed Ligue 1 in the last place among the Big 5 Leagues for the average salaries of its players. Just over €1 million euros per season: half compared to La Liga, one third compared to Premier League player. The proportions have remained more or less unchanged. And the value should be further skimmed by the presence of PSG, totally off the scale compared to the other teams in the French league.
And AC Milan will continue to buy players in France. Knowledge and low costs: these are the reasons. Not only France, the Rossoneri also looked to the Norwegian market with Hauge or to that of Belgium with Saelemaekers: attention to the minor leagues can make the fortune of those who know how to look. In any case, Ligue 1 remains the number one hunting ground for the future: in Lille, where Leao and Maignan played, today there are Sven Botman and Renato Sanches. Milan have long ago identified them as the right reinforcements for the future: parlez-vous français?