JUVENTUS - possible agreement with Atletico for €25m and the problem of new Fifa rules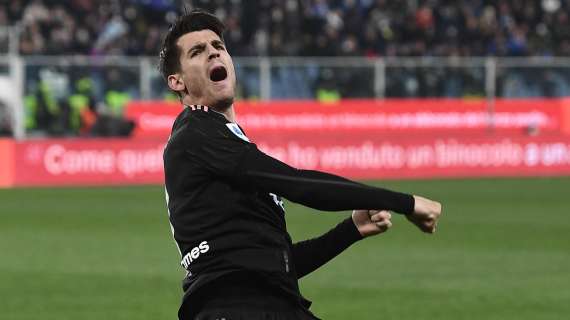 TRANSFERmarketWEB.com
© photo www.imagephotoagency.it
Alvaro Morata can stay at Juventus, but with a discount. The Spanish striker is on loan to Turin from Atletico Madrid and will expire the two-year contract in June. Juve should decide whether to pay the €35 million agreed in 2020, or to let him return to Madrid. Or, the third way: get a discount on the price. A solution that would suit everyone, considering that the Colchoneros do not seem to be in a particular hurry to have Morata again.
Yes to an agreement about €25 million, but FIFA approval is needed. The same Madrid club, according to La Gazzetta dello Sport, would be willing to see down the figures of the operation, falling to €25 million. A figure that would be good for Juve. The problem becomes accounting: to date, going under €35 million for Atletico would mean recording a capital loss on the balance sheet, considering the residual price of Morata after buying him from Chelsea. Thus, the two clubs are thinking about a new temporary formula, perhaps a loan with the obligation of redemptions, which allows the operation to be postponed for one or two years. A solution that, however, does not go well with the new FIFA rules (which allow only annual loan).
Lawyers at work. The possibility is offered precisely by the legislation passed by Zurich. It provides a transitional period to allow clubs to adapt to the novelty. And so the lawyers of the two clubs are working to understand if there is a way to structure an operation of this type. It will take some time, but Morata can remain with Juventus jersey.