JUVENTUS, the mother and agent Veronique: Rabiot has nothing to prove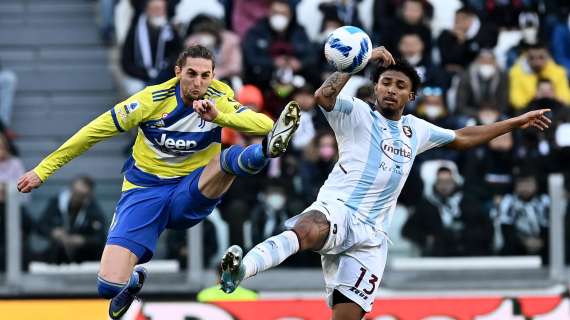 TRANSFERmarketWEB.com
© photo www.imagephotoagency.it
It was an outburst that Adrien Rabiot's mother, as well as agent, made to the French newspaper "Ouest-France" on the status that the current number 25 holds within the Juventus world and beyond. "Right now he's fine with Juventus, even if the Italian journalists want Adrien to leave. I don't know where the negative image that the media has of us comes from, I think it's related to the fact that we don't talk enough with them. I have nothing to prove, we have nothing to prove ". She didn't stop there though, with another passage on the difficulties and sacrifices made over the years to get to where he is today: "They have never forgiven him for anything since the age of 17. I would like the public to know which is the path of the players to reach the highest levels. All that is said is: "They are overpaid". But people don't know how much this requires sacrifices. "
For Juve a flop: in June he can say goodbye.
Engaged this evening in the friendly match of his NT, France against South Africa, the midfielder born in 1995 in his, up to now, three years of Juventus experience has been among the most employed by all three Bianconeri's coaches: Sarri, Pirlo and Allegri . To date, 120 appearances have been collected with 6 goals (5 last season, zero in this one) and 6 assists. Three years of ups and downs and a lot of potential available, but almost always unexpressed. One of the most expensive players in Juve history from the top of his contract about €7 million euros per season, which will expire in June 2023.

Little than a year, therefore, at the expiration of the relationship and, in the face of it, the great possibility that the player will be sold in the summer. A virtue, that of the French, of being almost always available and of recovering from fatigue much earlier than many of his companions; a defect, almost never decisive.