SERIE A - Juventus, Locatelli: "Speed isn't one of my main features, but..."
Source: juventus.com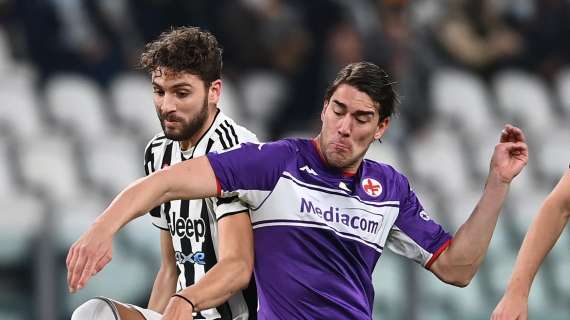 TRANSFERmarketWEB.com
© photo www.imagephotoagency.it
Attending an event sponsored by Dutch working agency Randstad, 23-year old Juventus and Italian national team midfielder Manuel Locatelli stated:
"As far as our world is concerned, it is essential to be fast in certain moments, and to know how to slow down in others. For me, speed has a positive meaning: if you do something quickly it's because you want to do it and you want to reach your goals. There are different types of speed, it's not one of my main features, but speed of thought is also very important on the pitch.
I started when I was very young, my dad trained me, then I moved first to Atalanta, and then to AC Milan, and slowly everything became more and more challenging. I have to thank my parents who have always been so close to me. At Milan then, speaking of speed, it was all very fast and I had to deal with a pressure that I did not manage. At Sassuolo, where they welcomed me splendidly and made me feel important, I had the opportunity to slow down and pull up my sleeves, find myself and then play in the European Championship before crowning dream of wearing the Juvemtus shirt.
"Juve is a constantly learning experience. I learn every day from all my teammates, we are a very close group. Learning here is easy because you play with so many champions. I always give the example of Leonardo Bonucci and Giorgio Chiellini, two leaders and two icons from whom I see as an example every day. There's also Paulo Dybala, who has something different, and then, returning to speed, Juan Cuadrado is a player that I have always liked, and he is very fast!"