SERIE A - Morata, more outside than inside Juventus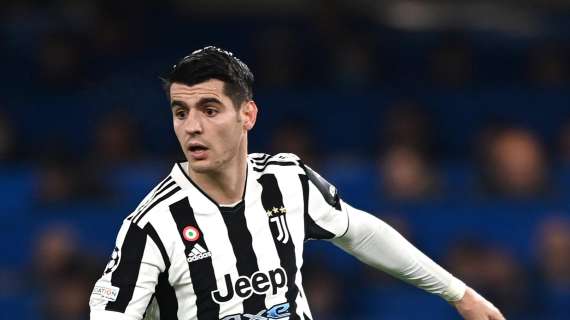 TRANSFERmarketWEB.com
© photo www.imagephotoagency.it
Juventus is going through a very delicate moment in the classification of Serie A . The team Maximiliano Allegri ranked eighth and has serious problems with the goal. In this sense, the main person responsible, as understood by the fans of the 'vecchia signora' is Álvaro Morata , since he was booed in the last game in which Juve was defeated by Atalanta.
Allegri has come out in defense of the Madrid striker at a press conference, but it is not enough to silence the detractors of the Spanish and neither can one question the low numbers of a forward from Juventus, one of the great teams in Italy. Only 4 goals in 16 games.
According to Calciomercato, the Turin team will go with everything for Vlahovic during the winter market, as he is the player they trust the most to fix this problem with the goal. Dusan Vlahovic is the key.
In Italy, La 'Gazzeta' placed Morata as the worst player in the last match and they also point out that Juventus has definitely decided not to disburse the 35 million necessary to execute the player's purchase option.
Morata is going through a painful state of form and everything indicates that he will return to Atlético de Madrid where, either he receives the confidence of Cholo Simeone , or he will leave for another club. At the moment, Juve's '9' is not linked to any club and the possible interest that any team may have in it is unknown, but it will surely be a talk in future markets. We will have to be vigilant.