TMW - AC MILAN: the details of renewal offer to Ibrahimovic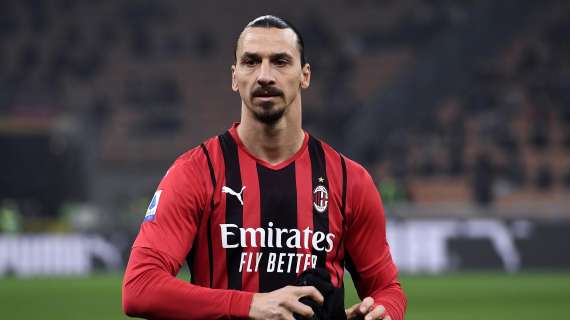 TRANSFERmarketWEB.com
© photo www.imagephotoagency.it
Ac Milan are ready to offer a new deal to the striker Zlatan Ibrahimovic,even if the answer will not arrive in the short term. During last weeks, even before the January transfer window end, the Italian club has spoken to the player, offering a deal extension until June 2023. At the moment Ibra has an annual wage about €7m, he scored eight goals this season too, just over half a game given that there are 15 appearances. For Ac Milan, his charismatic presence for the line-up in even more important the the results in the pitch.
Ibrahimovic wants to be decisive.
For Ibra it is above all a physical question and not an economic problem. He has had many stops during the season. He wants to be decisive, protagonist, not just a great spirit to rely on when there is no other hope. He is aware of his age and therefore he too knows what his limits are.
But from here to never see himself on the pitch, thus leaving a faded and not extraordinary memory, is not for him. After all these considerations Ibra will give an answer on the renewal to AC Milan only in the coming weeks.
Not an economic problem.
The annual salary offer for Ibrahimovic is around €2.5 m. But, it is better to underline it, the renewal will come only if the center forward is physically well, if he is intact to be able to play another season at good levels. So Ibrahimovic will take some time to decide later and he could also accept something less, but with the certainty of being the protagonist.