LIGA - Ancelotti on Ballon d'Or: Benzema isn't crying about not winning it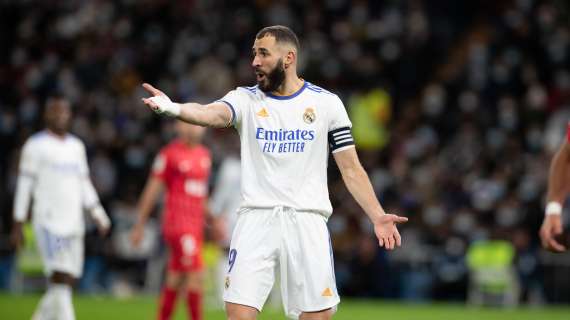 TRANSFERmarketWEB.com
© photo Federico Titone/BernabeuDigital.com
Karim Benzema is "not sobbing" at missing out on his first Ballon d'Or, according to Real Madrid coach Carlo Ancelotti.
On Monday, Lionel Messi, who joined Paris Saint-Germain from Barcelona last summer, won the Ballon d'Or for a record seventh time.
Messi, 34, led Argentina to the Copa America triumph in July and has 40 goals this season, including 28 for Barcelona.
Benzema, 33, came in fourth place behind Messi, Robert Lewandowski of Bayern Munich, and Jorginho of Chelsea.
Following Messi's latest success, Ancelotti was questioned if the Ballon d'Or "still has legitimacy" in his Madrid press conference on Tuesday.
"We have to respect the decision. Messi won and he's still a great player," Ancelotti said.
"For the players, individual awards are important and they give motivation - but if they don't win them, it doesn't matter.
"Benzema has had a great season and finished fourth and now he will have extra motivation to finish first next year.
"It's an important award but it's still individual. Karim Benzema isn't crying about not winning it, nor Thibaut Courtois. They have accepted it without any problems."