LIGA - Another setback in the career of the so-called 'Korean Messi'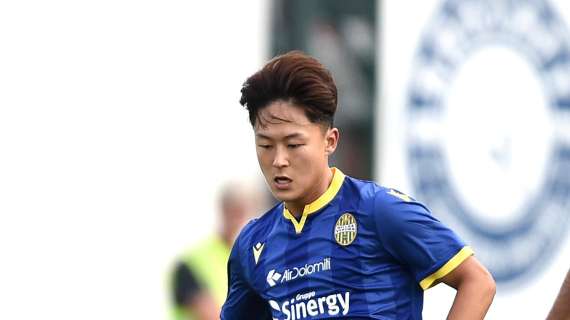 TRANSFERmarketWEB.com
© photo Daniele Buffa/Image Sport
It is a very common situation, but not very positive for the footballers who have to suffer them. Faced with the possible retirement of Leo Messi, one of the best footballers of all time who will not take more than a few seasons to say goodbye, prompts many analysts and scouts to try to see footballers on the pitch who can hold that band of 'relay of.
It happened with Gio dos Santos or Bojan Krkic when they began to break into the FC Barcelona first team, we have heard it with footballers like Take Kubo (the 'Japanese Messi') or Diego Lainez (the 'Mexican Messi'). But, as is logical, neither is even close to the performance of the Argentine star.
These brief physical similarities and in the style of play are visible, as is the case with the so-called "Korean Messi" who is having a lot of problems when it comes to developing his sports career in the best possible way.
Although many believed that Lee Seung-woo could be one of the most interesting talents of the old continent in a few years, the reality is being very different. In fact, it was recently confirmed that Belgian Sint-Truiden have terminated his contract and directed him to free agency.
The reality is that the South Korean does not contribute right now or in a half table box of the Belgian Pro League. Much to improve if his football career is really going to be something remarkable in the short-term future.