LIGA - Xavi: "I have no rush, but Barça is a dream for me"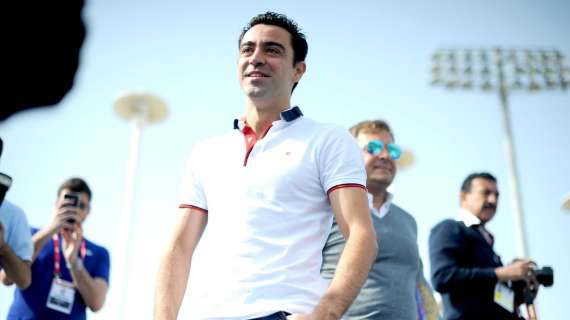 TRANSFERmarketWEB.com
© photo Daniele Mascolo/PhotoViews
Xavi has reiterated his will to coach Barcelona sooner or later. Not immediately, because he is happy with his experience in Qatar: "I have been a coach for two years and I have an excellent relationship with Laporta. I have not been able to speak with him yet but I know that they have decided to continue with Koeman, I wish him everything. the best", former midfielder said.
"Whatever I decide will be the best for the club. I haven't had any contact with anyone in the last 3-4 months and I don't know when the train will pass. I'm not in a hurry, it's a dream and I try to be ready for what the offer from Barça or another club will arrive. I understand those who say that I am not prepared, but I am. Koeman still has every right to continue, he did not hurt and does not deserve to be questioned. Zidane and Guardiola too. they were criticized at the beginning. I don't train kids, I train professionals. There are a lot of prejudices".
An Intermediate stage? I won't rule it out. I'm fine in Doha, it's a very competitive league. I don't want to coach Barça B, I want to train at the highest levels. In the Premier League? Why not, there is even more respect for the professionals there", he said.