REAL MADRID, Modric Msuggests copying Ronaldo retirement stance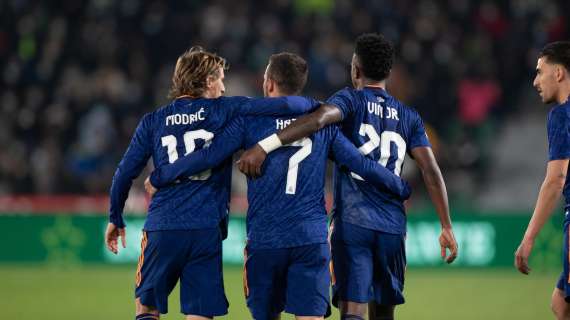 TRANSFERmarketWEB.com
© photo Federico Titone/BernabeuDigital.com
Real Madrid's midfielder Luka Modric spoke on the sidelines of the presentation of a new app. Many topics were covered: "If I hadn't become a footballer, I don't know what I would have done. I like many different sports, such as tennis, but I was born in Zadar, Croatia, known as the city of basket, so I say basket!".
The future: "I don't know how long I'll be able to play. But it could be until I'm 40, more or less. We'll see. I feel good physically and mentally and I'm in the best club in the world. Plans for after football? I haven't thought about it yet. I don't think much about the future, I like living day to day. "
Kovacic the future leader of the national team: "It's not really a promise, he's already a top player. He played for big clubs like Inter, Real Madrid, and now he's at Chelsea. But he could be the future leader of the national team."
The idols: "Zvonimir Boban is Croatia's number one for me. Seeing him and being able to talk to him was very nice. Totti is the foreigner I most enjoyed seeing him play. Playing against him, talking and exchanging shirts, was a unique moment".