MLS - Khedira: "I'd like to come back to Juventus one day"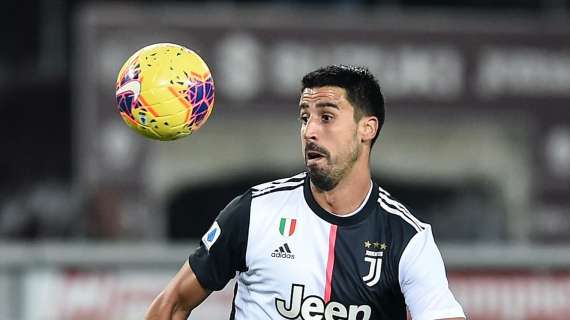 In the interview with La Gazzetta dello Sport, the former Juventus player Sami Khedira talked about his adventure at Juventus: "Juve is a great club and Italy a great country. It was nice to work with Chiellini, Bonucci, Buffon, Dybala, Mandzukic, great players and people, I was lucky".
On the differences between Sarri and Allegri: "Sarri was too different from the Juve style but what a team his Napoli made us suffer. I felt good with him, he was always honest and, if I was well, he made me play. Allegri but he is the best man I have met in football. I had a feeling with him even when my Italian was a disaster: a matter of instinct. "
On the current Juve: "It will take time to adapt to him but for me he will win again. For the Scudetto, Juve is the favorite."
Who is stronger between Bonucci and Chiellini: "It depends on what you need. Bonucci is the best defender in the world to dribble and play the long ball, he is not fast but he knows how to read the game. Chiellini on the other hand is King Kong. first training sessions, I dominated everyone in strength, then Giorgio came and moved me. I said to myself: "Never again such a contrast with him." He is a rock, he is intelligent and takes care of his teammates ".
On a possible return to Juventus: "I'd like to come back one day. I'm a big fan of Juve and Italy. When I arrived, I had never had a coffee and I thought I didn't like latte macchiato. Now I can't seem to get it. to be without. I'm thinking what to do in life, I had an experience on TV and I don't rule out becoming a coach or working outside football", ha concluso.