NATIONS - Uruguay travels to Argentina to convince Marcelo Gallardo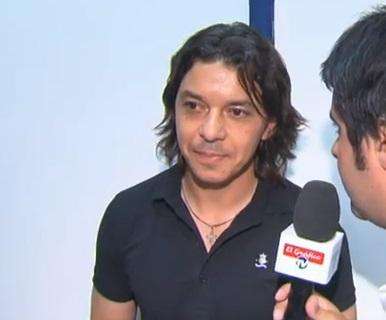 TRANSFERmarketWEB.com
That Leo Messi considers him a worthy replacement for Mauricio Pochettino on the Paris Saint-Germain bench is not the last surprise that 2021 had prepared for Marcelo Gallardo. The River Plate coach continues to be one of the best coaches in all of South America and that well-deserved vitola helps him continue to receive proposals for changes such as the one that the Uruguayan Federation is trying to send him.
The president of the same is already traveling to Argentina to arrange a meeting with the Argentine coach and try to convince him that he is the ideal replacement for Óscar Tabárez on the bench of one of the international teams with the most history of world football.
With the Qualification for the Qatar 2022 World Cup still at stake and with the Uruguayans in a very extreme situation, the decision on the next coach in charge of the team should not take long to fall.
Hernán Crespo has been another of those surveyed, but it will be a plan B if 'El Muñeco' ends up rejecting the proposal put on the table by the Uruguay National Team. Another setback for River and the planning of the next season, which is on stand-by for now.