CL - Bayern Munich boss Nagelsmann: "Salzburg are an unpleasant opponent"
Source: fcbayern.com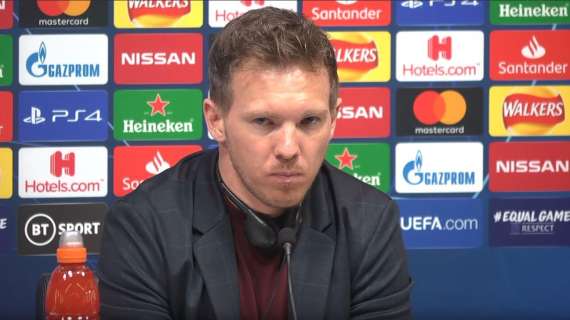 TRANSFERmarketWEB.com
Bayern Munich manager Julian Nagelsmann, commenting upon CL knockout round starting draws, stated:
"Mistakes can happen, so it's only fair and just for everyone that the draw was made again. Salzburg are awkward opponents, in a positive sense, who of course play classic RB football, with a lot of high pressing situations. They're an extremely young team who are very hungry. It's unpleasant playing against them. They're doing well in Europe. They have a very good coach in Matthias Jaissle. He always sets the team up well. They're top opponents who will demand everything of us. They play with a lot of young talent. Nevertheless, we'll have to be very focused from the start in both games because they'll put us under so much pressure in high pressing situations that we'll need good solutions".