CL - Bayern Munich top execs Kahn and Salihamidzic over knockout round draws
Source: fcbayern.com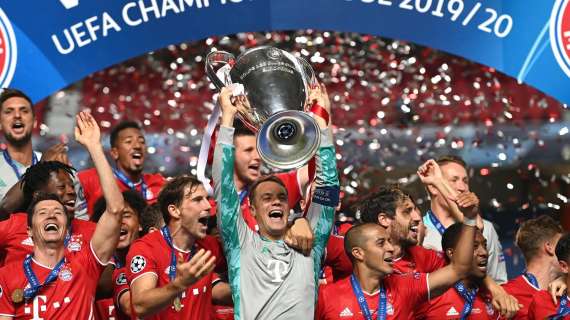 TRANSFERmarketWEB.com
© photo Getty/Uefa/Image Sport
Bayern Munich CEO Oliver Kahn, after German titans were paired with Red Bull Salzburg, commented:
"This was not an everyday draw today and we're now eagerly looking forward to our clashes with RB Salzburg. Salzburg showed what they can do in the group stage and rightly qualified for the last 16 of the Champions League for the first time. There is great feeling of euphoria there, they're a young, highly talented team. Of course we're the favourites in these two encounters. We're looking forward to these clashes".
Besides, head exec Hasan Salihamidzic stated:
"Salzburg have a very interesting concept with a very good coach. They've performed well in recent years and are the first team from Austria to qualify for the knockout stages. That shows how well and consistently they work. In the Champions League you always have to put in top performances. Last year we had difficult group games against Salzburg, the big results didn't reflect the way the games went. We'll have to put in a good performance".