BUNDES - Erling Haaland had fun with an opposing supporter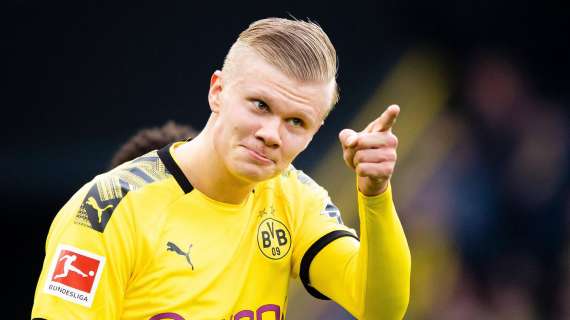 TRANSFERmarketWEB.com
© photo Imago/Image Sport
Erling Haaland (21) is therefore not resentful. Scorer during the victory of his Borussia Dortmund on Saturday, against Wolfsburg (3-1), on the 13th matchday of the Bundesliga, the Norwegian striker involuntarily ignites the laughter in recent hours.
The reason? During the celebration of his goal, in which he pretends to point someone's finger in the stands, a supporter of the opposing camp, probably feeling targeted and probably touched by the physiognomy of the match, replied by sending him an arm of honor.
This scene, to say the least funny, was mainly captured by the television cameras present at the Volkswagen Arena. The number 9 of the Ruhr club, who marked his return from injury by scoring his 10th goals of the season in the German championship in only 7 appearances, for his part amused himself by this gesture of humor towards him.
"This is why we love football" he first wrote on his Twitter account, before highlighting the cameraman who according to him deserves the title of "Man Of The Match" according to him. Erling Haaland, a good kid has in any case not finished striking in Germany.