BUNDESLIGA - Bayern Munich, Muller: "I understand Dortmund frustration"
Source: fcbayern.com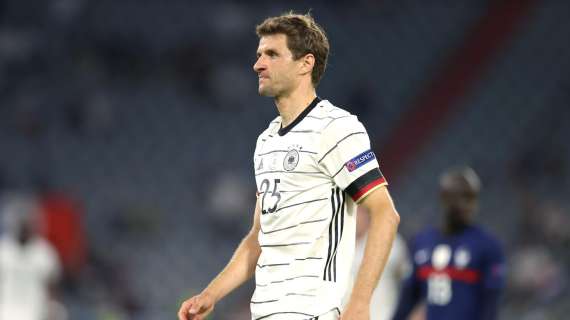 TRANSFERmarketWEB.com
© photo Imago/Image Sport
Commenting upon Bayern Munich latest victory over Borussia Dortmund, 32-year old German international forward Thomas Muller stated:
"We were much better in the first half than in the second half. Dortmund going 1-0 up meant that they didn't disturb our build-up play, which meant that we found spaces between the lines fairly easily. Of course, eventually the goals came from some of our individuals, but we also won the ball back and made some good moves two or three times, which is why we should have led by more in the first half. In the second half, I'm not sure our play deserved it, but our commitment and fight was there. In the end, it's harsh that a decision like that decides the game. I can understand their frustration and anger".