BUNDESLIGA - Borussia Dortmund want three Chelsea players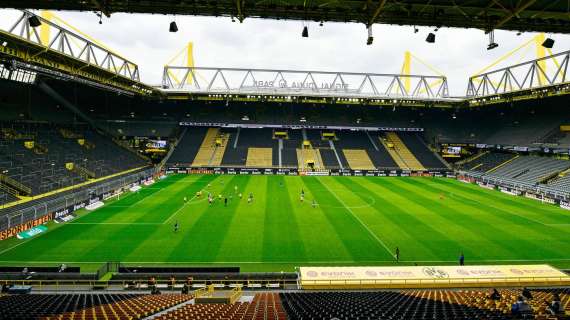 TRANSFERmarketWEB.com
© photo Imago/Image Sport
Borussia Dortmund wants to give a coup of authority in the next summer market with high-level signings, in fact, they will try to take over three Chelsea footballers. Those at Signal Iduna Park are aware that there is a good chance that Erling Haaland will leave at the end of the season, but they will use the money he leaves in the club's coffers to convince three key players, Christian Pulicic, Timo Werner and Callum Hudson- Odoi, that's how 'TeamTalk' tells it.
-Timo Werner:
Although this season has shown much improvement compared to last year, the German could end up leaving the English team to return to the Bundesliga and Borussia is willing to make an effort to have him on their squad since they are aware that it is one of the best strikers in German football. It will not be easy or cheap to sign him, but Haaland will leave a good pinch in the club with his departure.
-Christian Pulisic:
Since he left, the German team has been trying to get the return of the American winger since he left a lot of mark on his squad. He does not end up being indisputable at Chelsea and this could favor his departure in the next markets and the Germans will be there to try to attract him back to their squad.
-Callum Hudson-Odoi:
For the right band they would have the young English winger, who seems to have stagnated in recent seasons because of the little confidence they have in him. Despite the fact that he plays, he is not in the numbers that he would like to be to continue with his projection and the solution would be a transfer or an exit to another team that really trusted him. In this sense, Borussia Dortmund would be the best positioned since it is one of the clubs that is most committed to youth.