BUNDESLIGA - RB Leipzig, Kampl: "We're impressed with our new coach"
Source: rbleipzig.com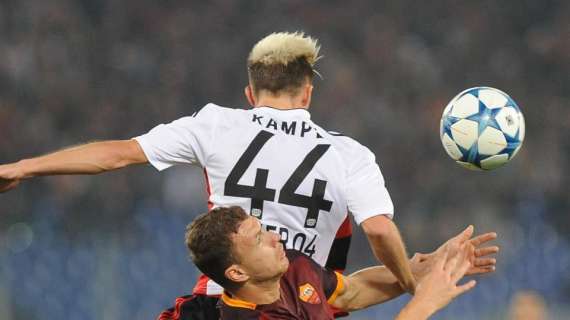 TRANSFERmarketWEB.com
Speaking up after RB Leipzig defeated Borussia Monchengladbach, in new boss Domenico Tedesco debut match, by a 4-1 outcome, Die Bullen prominent midfielder Kevin Kampl stated:
"It was a really enjoyable game today. We invested a lot and carried out the things that the coach wanted to see. We needed a game like that. It does the team a lot of good. Today's game was even more important than the one against Manchester City. Not everything was perfect, and we should have scored more goals earlier with the amount of chances we had. I'm very pleased that we managed to score two more even after they made it 2-1.

When you have a lot of possession and play with short combinations, the distances to win the ball back after losing it are much shorter. That suits us very well. We have a lot of clever players who know exactly what to do when they immediately begin to press. When you win possession close to the opposition goal, there are a lot of gaps that you can play through to attack quickly. This style is really good for us.

Our coach is young, motivated and very hungry. That's something that is mirrored in our team. I'm looking forward to the time under him, he leaves a very positive impression; he's very calm and composed. He has a precise plan that we want to implement exactly in the coming weeks".