LIGUE 1 - Is Jérôme Boateng at the origin of Lionel Messi's injury?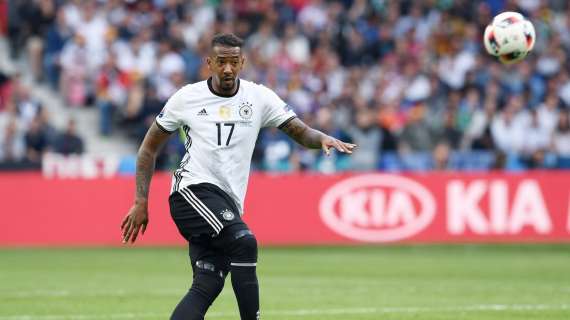 TRANSFERmarketWEB.com
© photo Matteo Gribaudi/Image Sport
After Lionel Messi was effectively ruled out of Paris Saint-Germain's next two games with bone bruising on his left knee, new footage has emerged showing a collision with Lyon defender Jérôme Boateng as the potential source of the injury.
On the footage, PSG's number 30 appears to run into the German defender, right after releasing the pass for Neymar that led to the penalty for the team's equaliser.
The Argentine was taken off by Mauricio Pochettino with 15 minutes to go against Lyon last weekend, in a precautionary measure which nevertheless drew a grimace from the former Barcelona man.
After follow-up tests at the start of the week showed that the forward had suffered bone bruising on his left knee – the same area he had sustained an injury on after a rough tackle on Argentina duty against Venezuela in September – Messi was ruled out of tonight's trip to Metz. L'Équipe have reported yesterday that the six-time Ballon d'Or winner is also expected to miss out on the reception of Montpellier on Saturday night.