LIGUE 1 - Lyon boss Bosz: "We're getting closer to imposing our style"
Source: ol.fr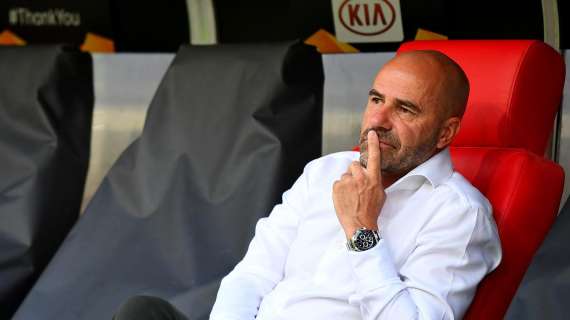 TRANSFERmarketWEB.com
© photo Getty/Uefa/Image Sport
Ahead of Olympique Lyonnais upcoming Ligue 1 home match against Stade Reims, Les Gones manager, Peter Bosz, stated:
"We need points, and while I would like to win playing extraordinary football, that is not always possible. The most important thing is to win. I was very happy with the mentality of the team at the end of the match against Montpellier. We managed to hold the result by finishing with 11 players together, which has not always been the case this season. We need all of our concentration on the Reims match, I do not accept that my players would talk about other matches.
I always tell my teams to press very high. But if this is not possible, you have to have all the players behind the ball, and form a block in midfield, be very compact. Little by little, we are getting closer to imposing our style. We can always do a lot better, but we're better than at the start of the season. High pressing is difficult to learn, it allows a lot of space at the back, but it's spectacular. So we will continue in this direction. We absolutely have to finish on the podium. For me, it's important that the team is better at the end of the season, that the players progress. That's the key to success.
We saw what it was like when the supporters came back to the stadium. Most of the points we've won have been at home, and that's thanks to our supporters, who really help us. Tomorrow, they won't be there to help us, but that shouldn't be a problem, as we also have to win this match against Reims. It won't change my preparation for the match, it's still an 11v11 match".