LIGUE 1 - Lyon boss Bosz: "What happened against Marseille is hard to accept"
Source: ol.fr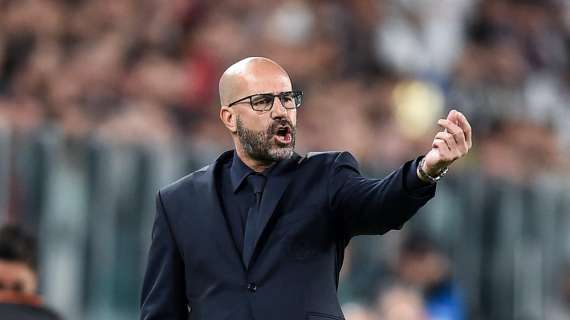 TRANSFERmarketWEB.com
© photo Daniele Buffa/Image Sport
Looking forward to Olympique Lyonnais upcoming Europa League match, against Brondby, with French club already sure of their first place in the table, Les Gones boss, Peter Bosz, stated:
"The squad were obviously disappointed with what happened on Sunday, after our game against Marseille was suspended. Things are what they are. The match is on Thursday night, and we're here in Denmark to win. I told the players to focus on this match right away. We had to get back to training right away to prepare for this match. Honestly, it's still hard to accept. It's a bad thing for French football. One person's fault. The whole stadium was punished by one person. It's incredible. My mother was there, and she is 84 years old. After three minutes of play it was over. It's difficult to accept.
Sinaly Diomandé's injury? It's serious. He has a sprained ankle. He won't be available for a long time, I'm afraid. We will have to wait a little longer. I left Jerome Boateng training in Lyon, he is fine. If some players don't play in these next two matches, that's okay, especially if they've played all of the matches previously.
I want to win all of our games, even if we have already qualified. It's a match we want to win and that has to be the mentality in our squad to go as far as possible. Brondby weren't in such good form in the reverse fixture. They won against Copenhagen recently, and had a good game against Rangers. I think they have more confidence now, and their level is higher.
Anyone can start in the striker position. It gives me the opportunity to see some players who haven't played much and who deserve it. There is also Moussa Dembelé who could play for a few minutes tomorrow… Tino Kadewere? He made a very bad mistake against Nice, but he's a good guy. I didn't understand it happening, I think he wanted to give his all for the team. He is not a mean-spirited player. It has been a tough time for him, especially privately. He had to show the squad he could play. He did as much and gave it his all in training. He will start tomorrow".