LIGUE 1 - Lyon, Guimaraes: "We are getting better by the minute"
Source: ol.fr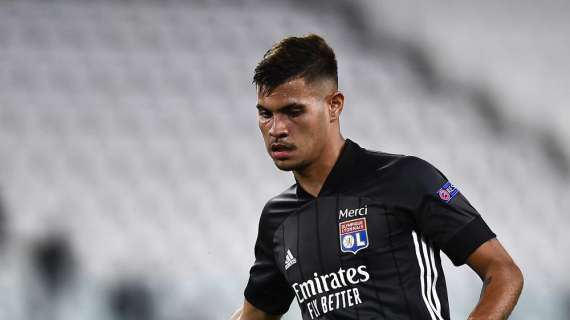 TRANSFERmarketWEB.com
Looking back to their latest win in Montpellier, and forward to the upcoming home match against Stade Reims, Olympique Lyonnais midfield playmaker Bruno Guimaraes stated:
"This season, we've played some good games where we didn't win. Sometimes it's good to have an average game, but to win. It feels good to pick up three points away from home. We talked a lot about our ability to hold the score, and we managed to do it on Sunday. We know that we sometimes have a hard time finishing the match, because of the intensity we put into our play. If we manage to get chances at the end of the match, we have to score to hold the result.
We have to win against Reims, playing a good match and earning the three points. It will be difficult without our supporters, they help us a lot, even in difficult matches. I hope more than anything to see them again soon. We have the goal of winning every match until Christmas, but we have to take things game by game. We have to finish on the podium come the end of the season."
I run 12-13 kilometers per game, I had never done this before. With Maxence, we are two midfielders who run a lot, but we still have to reduce our number of mistakes. The coach says that we are the heart of the team. We have to be everywhere, we have to sprint, and we have to press very high. We also depend on the attackers, we have to recover all the balls, working with the whole team. We are getting better and better at this style of play, but it takes time. I think I have progressed, Peter, Juni and the President have given me a lot of confidence. I must continue to work to return to the Brazil squad. My goal is playing in the World Cup in Qatar".