LIGUE 1 - Lyon vs Marseille : Eric Di Meco wants strong sanctions against clubs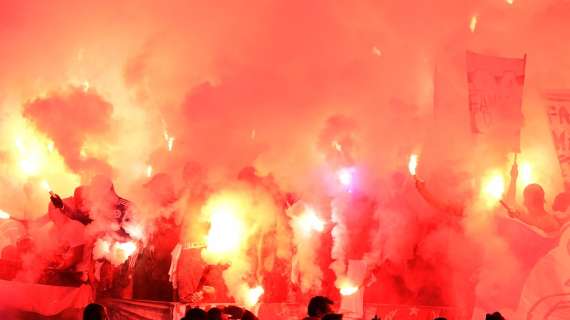 TRANSFERmarketWEB.com
© photo Matteo Gribaudi/Image Sport
While we expected to see a beautiful evening of football on Sunday evening, on the big match between Olympique Marseille and Olympique Lyonnais, the highlight of the 14th matchday of Ligue 1 will not finally have lasted only four minutes.
As he was about to take a corner kick, Dimitri Payet was hit with a bottle of water in the head. While the perpetrator was quickly identified and has already been sentenced to six months suspended probation and five stadium bans, Eric Di Meco now wants strong penalties against the clubs responsible.
For the former defender of OM, European champion in 1993,
"If we play again, that means that we leave the door open to other similar facts elsewhere," he told La Provence .
"I don't believe in individual sanction. A guy banned from stadium for life is going to make it a fact of glory. If we don't hit the clubs hard, they won't do what it takes to protect the opposing team. I go further: if we hit the clubs hard, I'm sure that the real supporters, those who reacted on Sunday against those who were stupid, will police in their stands. "