LIGUE 1 - PSG, Bernat: "I thank the club for being there for me"
Source: psg.fr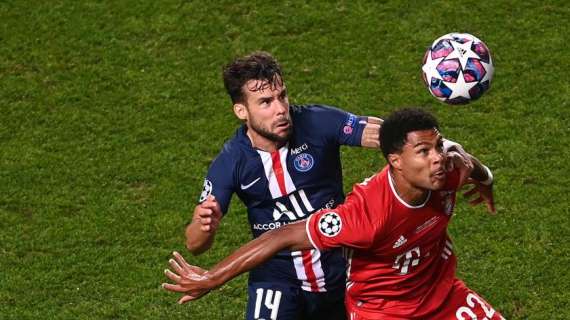 TRANSFERmarketWEB.com
© photo Getty/Uefa/Image Sport
Still talking about his return to the pitch, after a very long hiatus, a more than year-long one, 28-year old Paris Saint-Germain left-back Juan Bernat, previously playing for Bayern Munich and Valencia, stated:
"I felt a lot of confidence coming from the club during the worst moments of my injury and recovery. I want to thank the club for that gesture. In truth, the bottom line is that I had a serious injury in the last year of my contract and, despite that, the club had confidence in me. They told me that and they wanted to extend my deal. Honestly, when that happened, it gave me even more motivation and energy. I'm very, very grateful to the club for that faith.
Yes, I've always felt that our fans supported me a lot. They've given me lots of affection and I've always tried to repay it on the pitch. The emotions were very intense during my return against Angers. The hairs stand up when I think back to that moment. In the end, I waited 13 months to be able to play again. The whole crowd applauded me and chanted my name. I was genuinely moved. It was something incredible and I want to thank them for everything – for all the affection they give me.
Then, at the end of the game, all my team-mates on the pitch at that moment came over to congratulate me. They were happy for me because I was back, and that was a gesture which really touched me.
Eventually, it had been 13 months since I'd played a match. I'd been training for a month and a half or two months with the squad, but a training session is obviously different from a game and you can feel the difference. The day after the game, my legs felt tired again, but the truth is I really wanted to feel that. I'd wanted to experience all the fatigue that comes after a game – feeling tired, feeling dead. I felt that again, and that meant I was back".