INTER - Marotta confirms the renewal of Brozovic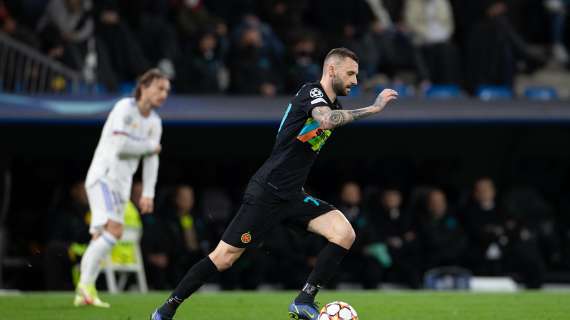 TRANSFERmarketWEB.com
© photo Federico Titone/BernabeuDigital.com
"Today we are very aware of the fact that the club and the player want to continue together. This means that in a few days, in a week, we will reach a signature that will ratify the renewal of the contract with him." Words and thoughts of Giuseppe Marotta, Inter CEO who spoke to 'Sky' about the renewal of Marcelo Brozovic's contract. The Croatian midfielder will extend for another four seasons in the next few days.
Perisic and Handanovic expirig deal, what is the situation?
"We are lucky enough to have to deal with expiring professionals, who are to be admired for what they demonstrate every day, and I also refer to Ranocchia. Perisic and Handanovic are two professionals with whom we want to move forward, they deserve confirmation. We have to sit down and continue with them, they are two players of great value. "

Brozovic agreement
Renewal deal offered until 2026. Salary of around €6 million per season for the midfielder, who had his contract expiring on June 30th.