SERIE A - Inter Milan, Perisic: "We'll need a team performance to face Real Madrid"
Source: inter.it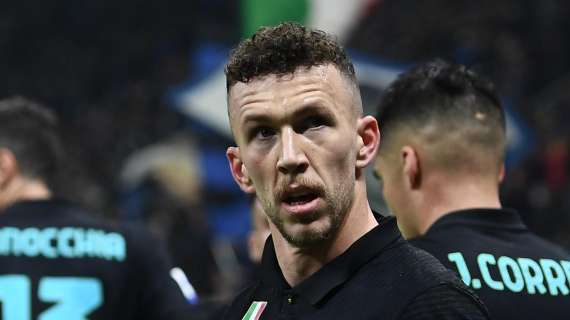 TRANSFERmarketWEB.com
© photo www.imagephotoagency.it
Ahead of Inter Milan upcoming match against Real Madrid, Neroazzurri veteran wide midfielder and winger Ivan Perisic stated:
"Our playing system is the same. We've known one another for many years now. We've done better in the Champions League this season. In Europe, we've produced performances in which we've created so many chances and we've scored more goals. We deserve to get through to the next round, having gone close last year. I'm hungry, as my teammates are, and I want to keep winning. I'm not thinking about my future. I'm focused on the present and on giving everything that I have.
It was difficult when I changed position, but I'm happy people said it improved me sa a player. Where I play now is harder than where I used to play. I don't know if it's been my best season with Inter. That'll depend on what we win come the end of the season. Having Covid-19 during the EURO meant I didn't play in lots of games in a short space of time, giving me a freer summer in which I relaxed and recharged. I worked so hard and it's now bearing its fruit.
My future? I'm focused on tomorrow's game. That's what we're all thinking about. There's time for that. We'll talk about it further down the line. Vinicius is in really good form. I've watched all of Real Madrid's games this season and they're a strong side. We'll need a team performance tomorrow in which we help one another out. If we keep playing as we've been doing in recent weeks, it'll be a fantastic game.
First of all, Luka Modric is a top guy. He's my captain and I have deep respect for him. He always helps us out. It'll be tough for whoever follows in his footsteps and takes his place. That goes for the national team too. There are so many young players in Croatia, but it'll be difficult to replace him, even though there are other players who've shown they can play in his position, such as [Marcelo] Brozovic and [Mateo] Kovacic. It'll certainly be better for us if he doesn't play tomorrow".