SERIE A - Juventus, Allegri: "Dybala value beyond dispute, he is an extraordinary player"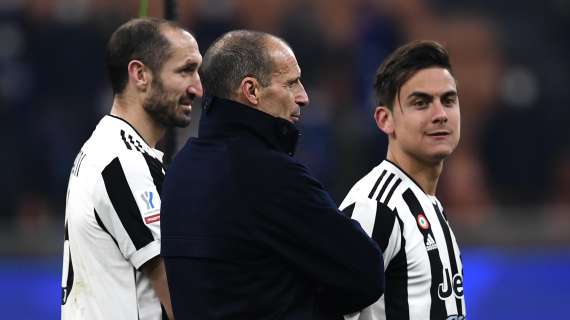 TRANSFERmarketWEB.com
© photo www.imagephotoagency.it
During today press conference, Juventus coach Massimiliano Allegri spoke about Paulo Dybala after reporter question about the player's future. He said the value of the Argentinian player to the club is beyond dispute, but refused to be drawn on whether the Argentine striker would sign a new contract in Turin. Expiring in June, the striker is in the center of a long and far from predictable negotiation with the company for the contract renewal. Dybala will now have a new definitive meeting with the club in February.
"I raised Dybala, he came from Palermo when he was a child. Now he has grown up and is an extraordinary player, he has technical qualities. In the second part of the season I expect a lot from him... The value of Dybala is beyond dispute, Paulo is a great player. I do not evaluate contracts, they are corporate matters and to make contracts there are negotiations".