SERIE A - Juventus, Dybala: "My renewal? I can't be the hot topic now"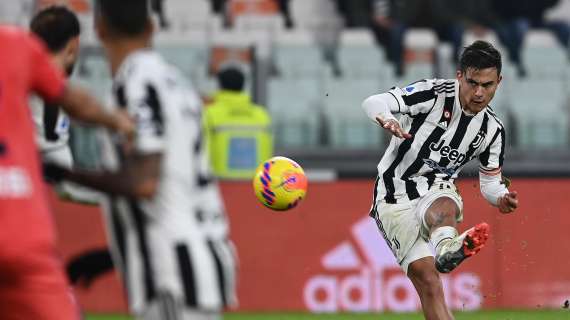 TRANSFERmarketWEB.com
© photo www.imagephotoagency.it
Addressed by DAZN with his renewal perspectives, Juventus power forward Paulo Dybala, right after Bianconeri 2-0 victory over Genoa, including the second goal of the game he scored, stated:
"I don't know about December being the key month for my extension. The club need to focus on a lot more things, I can't be the only priority. Against Genoa, we were on the top all the game long, and Cuadrado's goal let us play without being in distress too much. I feel fine, though you can't be at your best when you play every third day. Now we just need to win as many games we can, and get as close as we can to the top clubs on the table".