SERIE A - Napoli boss Spalletti: "Mertens will be our captain against Atalanta"
Source: sscnapoli.it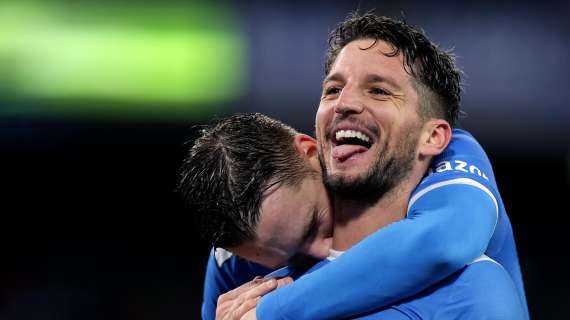 TRANSFERmarketWEB.com
© photo www.imagephotoagency.it
Ahead of upcoming pivotal match against Atalanta, Napoli manager Luciano Spalletti stated:
"These players have shown how much they care about this club. Now they all have the chance to play and I expect to see their determination to give 100%. We must remember that it's up to us to create our happiness and the happiness of our fans. It all depends on us and we mustn't forget that. We started the season with our targets clear in mind and we'll see what sort of journey we're able to make.
Atalanta are a tough team who are very difficult to play against. They have a quality squad with strength in depth. It's a well-rounded squad and they know exactly what they want to do. We need to try to play to our own strengths and turn it into the sort of game we want to play, otherwise they'll be giving us the runaround.
My mood hasn't changed. I'm convinced that my team has huge potential. The ban is hard for me to accept because it makes me sad to miss the game. But I've always told my players and my staff to behave correctly, to accept refereeing mistakes and not respond when opponents try to wind you up. Referees make mistakes, just as coaches make mistakes. My behaviour was wrong and I'll apologise to the team because I made a mistake.
We haven't had much luck lately with Covid and injuries but I believe in my players' ability and professionalism and I thank them for what they've done up to now.
I like everything about Gasperini – his football and his mentality. He was one of the first to introduce a different, innovative brand of football. And you only need look at where he's taken Atalanta to understand what a great coach he is. Mertens will be our captain tomorrow. He will be our leader. You guys know better than me what sort of a player Dries is.
Every season and every match is a journey into the unknown. We've thrown away some opportunities that could have put us in an even better position. We've deserved everything we've done so far and I told the team that. We should be fully aware of the fact that we've played good football, picked up lots of results and are in a decent league position".