SERIE A - Napoli, Koulibaly: "We were unlucky against Spartak"
Source: sscnapoli.it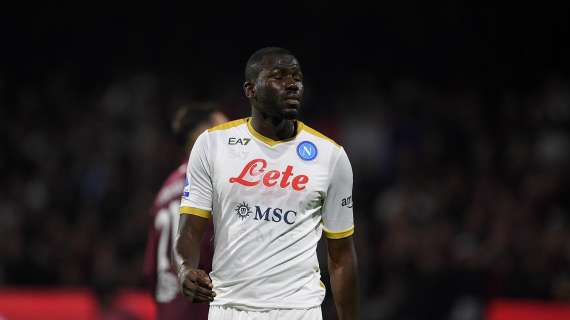 TRANSFERmarketWEB.com
© photo Nicola Ianuale/TuttoSalernitana.com
Speaking up after Napoli lost their latest Europa League away match, against Spartak Moscow, Partenopei star centre-back Kalidou Koulibaly stated:
"We were unlucky and could've drawn the game. We're not looking for excuses, but luck wasn't with us. We had the ability to dictate the game, but it was a shame we were unable to take our chances.
It's disappointing that we conceded two goals, which now makes it five in two games. That hurts us, but we didn't deserve these two defeats based on the way we played. It's now all up for grabs in the last game. We're Napoli and we want to compete on all fronts. We'll give it our all until the end".