LIGA MX - Santos' Santiago Munoz considering European offers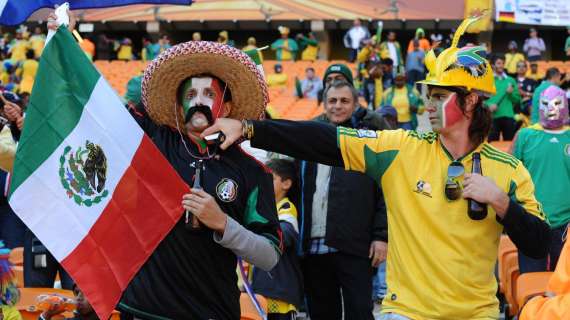 © photo Daniele Buffa/Image Sport
Mexican and Santos forward Santi Munoz could be leaving the club this summer and land in Europe, at least that's what Santos President Dante Elizalde declared in a press conference just a few hours ago.
"He's a young player that helped us a lot, he developed really well in our youth sector, a young lad who had a chance and took it; he wants to go to Europe, we are discussing an offer we received from a European club, we'll see what happens once everything is said and done"
Munoz's contract with Santos is up in six months, so the Torreon club is seriously considering selling the player now to monetize his departure and make a profit in the process. Although Elizalde was reticent in naming the European club in question, it is believed it's a Belgian club who has inquired about him.
Reportedly, last season he was sought out by Portuguese club Sporting Lisbon, but nothing came of it. Maybe second time is the charm for the young forward, who is eager to face a European challenge.