OFFICIAL - Carlos Bacca is a new Granada player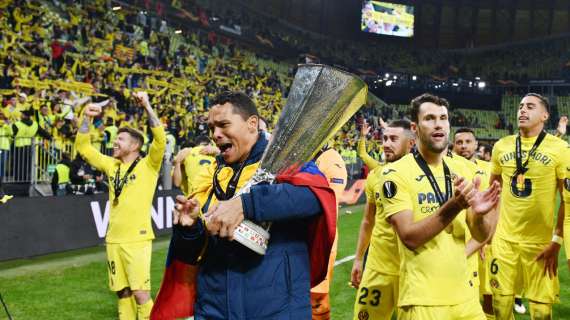 TRANSFERmarketWEB.com
In a tweet that appeared on the club's Twitter account a few minutes ago, Granada officially announced they have acquired Carlos Bacca.
Bacca, who won the Europa League with Villareal last season, rescinded his contract with El submarino amarillo and was a free agent. He now joins Granada, looking for a fresh start. The Colombian is set to be presented to the media tomorrow at 6 PM CEST.
The striker joined Villareal in 2018 on a permanent deal from A.C. Milan, who loaned the player to the Spanish side in 2017. While at the club, he appeared in 105 matches, scoring only 28 goals in the process. He hopes Granada provides ha place where he can rediscover his best scoring form that he showed while at Sevilla. He has also represented his country 52 times, scoring 16 goals for the cafeteros.
<p><blockquote class="twitter-tweet"><p lang="es" dir="ltr">COMUNICADO | <a href="https://twitter.com/carlos7bacca?ref_src=twsrc%5Etfw">@carlos7bacca</a>, primer refuerzo del <a href="https://twitter.com/hashtag/Granada?src=hash&amp;ref_src=twsrc%5Etfw">#Granada</a> 21-22 🙌<a href="https://twitter.com/hashtag/BienvenidoBacca?src=hash&amp;ref_src=twsrc%5Etfw">#BienvenidoBacca</a> <a href="https://t.co/N8zDNrNW3X">https://t.co/N8zDNrNW3X</a></p>&mdash; Granada CF ❤️️ (@GranadaCdeF) <a href="https://twitter.com/GranadaCdeF/status/1415047545840144386?ref_src=twsrc%5Etfw">July 13, 2021</a></blockquote> <script async src="https://platform.twitter.com/widgets.js" charset="utf-8"></script></p>