TRANSFERS - The two clubs that will fight for the signing of Isco Alarcon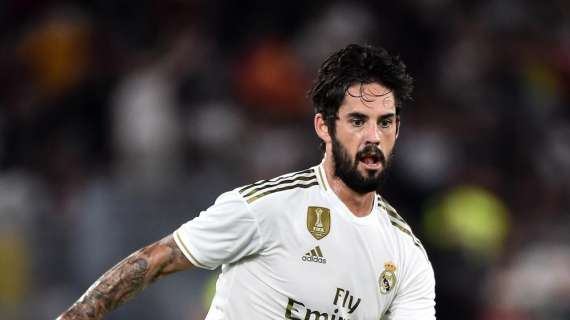 TRANSFERmarketWEB.com
© photo Insidefoto/Image Sport
The January market will be one of those transfer windows in which there will be many movements that will redefine the current landscape of many templates. That of Carlo Ancelotti's Real Madrid, without being one of the ones that will undergo the most modifications, does seem to face a process of certain variations with regard to the exits and entrances section.
One of the footballers who is not guaranteed his future at the club is Isco Alarcón. The Spanish midfielder adds a new season at the Santiago Bernabéu without counting for his coach, without accumulating quality opportunities and without contributing practically anything to the team, so the exit continues to be the only viable solution to the situation of the Malaga player.
Isco's name has appeared on several agendas of great European teams, but there are really only two who have taken several steps further and will try to close their signing this coming January.
- Juventus of Turin: Massimiliano Allegri's men have approached both Isco and Asensio, understanding that the signing of the former is much more feasible. The vecchia Signora wants to have a guarantee hitch in the three-quarter court area and the Spanish is an interesting market opportunity.
- AC Milan: Stefano Pioli's men accumulate several transfer windows being one of the main stakeholders in the signing of Isco and will return to the charge in winter due to the lack of obstacles that Real Madrid will place on their departure.