LIGA - FC Barcelona: Xavi already at the heart of a first clash!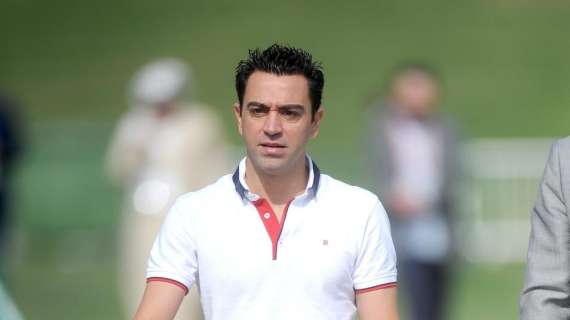 TRANSFERmarketWEB.com
© photo Daniele Mascolo/PhotoViews
"We have to be honest and we have been a bit lucky. Villarreal did not deserve to lose " . After Barça's meeting against Villarreal on Saturday night, Xavi Hernandez wanted to be rather lucid and transparent. Admittedly, the Catalans obtained a prestigious victory 3-1 on the lawn of the Yellow Submarine, but the score could have been very different. If the important thing is surely the three points for the Blaugranas, who had to win in order not to win, in Spain this match is talking a lot.
On the side of the local team, it was very bad following several disputed decisions by the referee, following a hand from Pique in his area. "It is incomprehensible that the ball touched by the hand by Pique was not whistled. VAR exists for these things. It should have been a penalty, " GM Roig Fernando Negueroles told Movistar LaLiga at half-time, while Pau Torres also criticized the man in black's decision."The referee told me it was a possible penalty. I think it is very clear. If he shoots and the bullet hits his hand. To see an offside we spend ten minutes, but to see a penalty we can spend two minutes. We are the only team that didn't get a penalty and Barca are the only team that didn't get one against them. Everything was given, it was impossible. "
And that's not all. If the former midfielder of La Roja is logically not responsible for the arbitration decisions, he however clashed with Unai Emery, the coach of Villarreal. According to Cadena COPE, the former PSG addressed the Barcelona bench by launching, in reference to the arbitration of the game: "as usual, we offer you everything" . This has quite annoyed the Barcelona staff and Xavi, who responded with a finger gesture. The two men then did not greet each other.
Then, scuffles took place in the locker room tunnel. According to Iberian radio, the police even had to intervene to separate everyone after several jostling in this tunnel, even if on this occasion, Xavi is not mentioned as one of the men involved in the altercations. An almost baptism of fire for the Catalan tactician