LIGA - Karim Benzema found guilty in sex tape scandal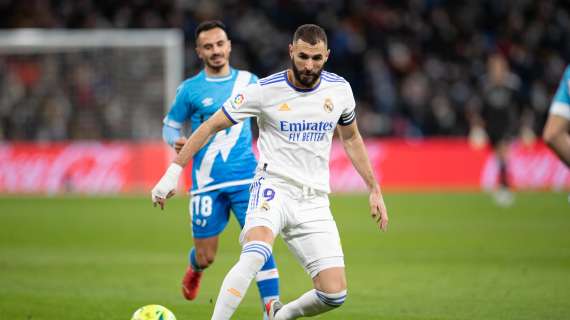 TRANSFERmarketWEB.com
© photo Federico Titone/BernabeuDigital.com
Karim Benzema was found guilty on Wednesday and given a one-year suspended sentence as well as a €75,000 (£63,000) fine for his role in the highly publicized sex tape incident in France.
In 2015, the France and Real Madrid striker was found guilty of involvement in the attempted blackmail of Mathieu Valbuena, a former international teammate.
According to Angelique Chrisafis of The Guardian, Benzema's lawyer said he will immediately appeal the judgment, claiming that the penalty was "unfair and based on no proof." The striker from France has always denied any participation.
In July 2015, police launched an investigation when an unknown caller claimed to have a sex tape featuring Valbuena, who presently plays for Olympiacos in Greece.
Benzema took part while the two players were at a French training camp shortly after Valbuena received the anonymous phone call. Valbuena was allegedly urged by Benzema to pay the blackmailers, who were keen to set up a meeting in order to collect money in exchange for the mobile phone video.