LIGA - Real Madrid, two Italian clubs want Luka Jovic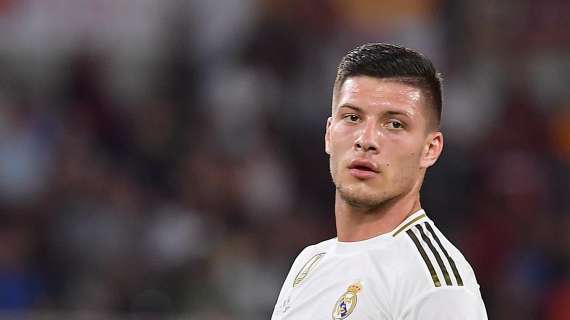 TRANSFERmarketWEB.com
© photo Antonello Sammarco/Image Sport
The Serbian forward, owned by Real Madrid, could leave the club next summer. Two clubs from Italy are the best positioned to close the incorporation of Luka Jovic.
After standing out notably in the seasons in which he has defended the Eintracht Frankfurt team, where he has scored some 40 goals in 93 games, Luka Jovic has returned to the Spanish capital to earn a place in the Real Madrid eleven.
However, as our colleagues from Diario As indicate, Luka Jovic's return coincided with Karim Benzema's best moment at Real Madrid. The French striker is running as one of the main candidates to win the Ballon d'Or, and Luka Jovic is experiencing this growth of the French in his own flesh.
If already Luka Jovic has shown little in Real Madrid, where he has scored two goals in almost 40 games, Benzema's great moment of form does not help him to continue adding minutes with the Real Madrid shield.
For this reason, two Italian clubs follow the situation of the Serbian striker.
-AC Milan: AC Milan would be very interested in closing the arrival of Luka Jovic. The rossonero club is bidding to win the Italian national championship and the arrival of Jovic would increase their chances.
-Fiorentina: The rumors about Dusan Vlahovic do not stop flying over the Florence club. Therefore, Luka Jovic would be the perfect replacement for Vlahovic, the Italians plan to replace the Serbian striker with his countryman, Luka Jovic.