MLS - Higuain: "I scored 26 goals and they signed Benzema and Kaka"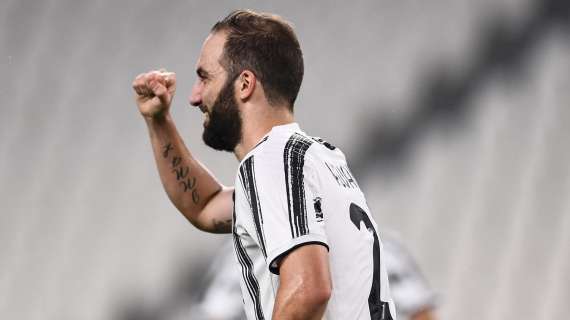 TRANSFERmarketWEB.com
© photo Matteo Gribaudi/Image Sport
Gonzalo Higuain has explained how he was initially frustrated that Real Madrid signed Karim Benzema and Kaka in a season that saw him finish as the club's top scorer.
The Argentine, who now plays for Inter Miami, represented Los Blancos between 2007 and 2013 but eventually left for Napoli having scored a total of 121 goals during his time in the Spanish capital.
He was, however, disappointed that Madrid signed Benzema and Kaka in 2009, with Cristiano Ronaldo also part of the squad, admitting that it left him wondering how many goals he had to score to stay in favour.
Higuain, who actually scored 27 La Liga goals during that 2009-10 campaign, told ESPN Futbol 360: "With Benzema it was a very healthy competition, but we had to do our best.
"The year Cristiano arrived, he scored 27 goals (sic) and I scored 26 (sic). The next transfer window (sic) they brought in Kaka and Benzema. That's when I said: 'how many goals do I have to score?'
"Karim came in and he brought out the best version of me and I brought out the best version of him. He's a tremendous number nine."