PREMIER - Arsenal boss Arteta: Ramsdale can realise his big dreams here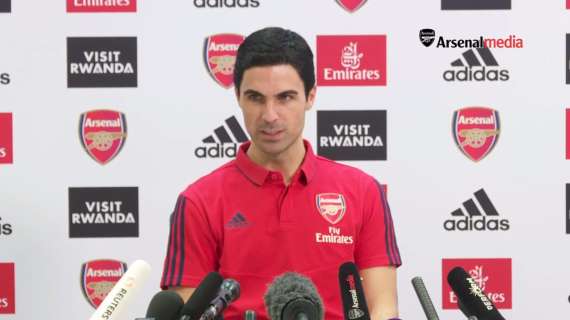 TRANSFERmarketWEB.com
Arsenal boss Mikel Arteta hailed the performance of Aaron Ramsdale after victory at Leicester. The goalkeeper was outstanding in the 2-0 win.
Arteta said: "We invest money in talent and people we believe can be great for the future of the club. We made that decision based on that and Aaron has had some really encouraging performances, and today he had some incredible saves to maintain the clean sheet and he needs to continue to do that. In football you have to play 50 games for 20 years, and this is only the start.
"I think he has settled in a group that is very welcoming that has young energy and with humble senior players that accommodate you straight away. Then Aaron's character, he's full of energy, he can transmit that energy and that passion and they have great chemistry between them."
On Ramsdale save from James Maddison's free kick, Arteta also said: "I have just seen a picture, I haven't seen the video footage but my reaction there when I saw the ball leaving Maddison's foot, I said, 'Goal'. So I don't know how it happened, it was incredible - and the moment and the timing of it as well was crucial."
On Ramsdale's England chances, the manager stated: "I think when you dream big, it is always positive. Keep your feet in the earth, there are people who make those decisions but he needs to be doing what he's doing every day. Train the way he trains, look after himself the way he does, have that mentality he has, and good performances. The rest will come."