PREMIER - Brighton boss, Graham Potter praises Marc Cucurella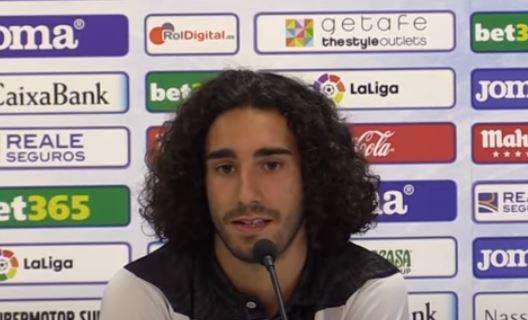 TRANSFERmarketWEB.com
Brighton boss Graham Potter was delighted with Marc Cucurella's performance for their 0-0 draw with Arsenal.
Cucurella once again caught the eye, but Potter was reluctant to single out any individuals.
"His contribution has been brilliant on and off the pitch. He has settled in really well, the way he plays the game is so refreshing. He brings energy to the team, but I thought the whole team performance was amazing, and I don't want to single anyone out as the team were fantastic.
"It's a good start, two points per game is really good and you can't argue with that and it is very well done from the guys. We have had to be resilient and dig deep, because we have had problems and injuries, but we have dealt with it very well.
"Performances have been good, with it not being perfect, but today was as close to perfect as we can get, certainly the first half, and we have to keep going from that."