PREMIER - Bruno Fernandes on Manchester United new signings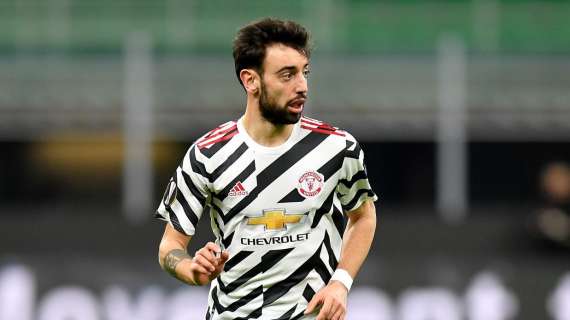 TRANSFERmarketWEB.com
Bruno Fernandes, a Manchester United midfielder, believes Raphael Varane has had an immediate effect.
Fernandes discussed Varane and the fit-again Phil Jones in the official match programme for the match against Villarreal.
"Of course, he's a winner," declared Fernandes to United Review. "Everyone knows that. He's a nice guy and works really hard and is always pushing everyone to do better.
"I think he has a great mentality but, at the same time, we cannot forget the other players. Rapha has been brilliant, but Victor [Lindelof] has had an amazing, brilliant beginning to the season. Eric [Bailly] comes later because of the Olympic Games, but he's a player we trust a lot. 'H' [Harry Maguire] we already know is doing really well.
"At the same time, we have Phil [Jones] coming back to start playing with the Under-23s – we are really happy to have him back after a long, long stop for him. It's been difficult for him, being out of the team for a long time.
"Rapha is really important for us, and has been really important for us. But the main point is everyone being okay to do the best that they can. In football, we all have different qualities, and Rapha has different qualities to Victor, H, Eric and Phil, but they can all add different things.
"Still he's a little bit shy in some ways, because it's the beginning for him at United, but I think he's a leader. I think he can help in that part of the game."