PREMIER - Carlo Ancelotti on Vinicius Junior: "His quality is impressive"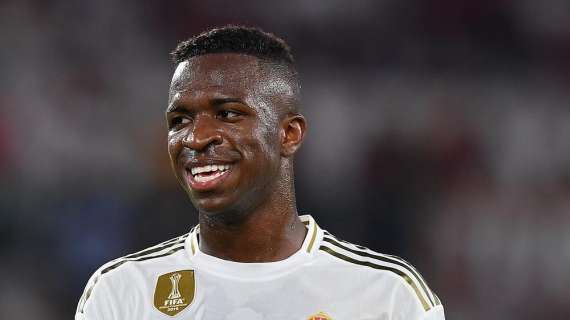 TRANSFERmarketWEB.com
© photo Antonello Sammarco/Image Sport
Vinicius Junior, 21, has had a fantastic start to the season, scoring four goals in his first four games and forming an important component of Madrid's assault with Karim Benzema. The Brazilian has been chastised for his lack of goals, but he has definitely improved and is now an even greater threat as he continues to show off his incredible speed and remarkable abilities.
"He has been playing very well," Madrid coach Carlo Ancelotti said. "He is at a very high level right now. His quality is impressive. He has been doing very well in the beginning of the season and he has to keep it up. He is full of confidence and is very composed and calm in front of the goal."
Vinicius Junior, who joined Real Madrid from Brazilian club Flamengo for around 45 million euros ($53 million) as a youngster in 2018, will be even more crucial to Ancelotti in the near future, with striker Gareth Bale set to miss time due to a muscular ailment.
For the time being, Ancelotti is pleased with Vinicius Junior and Madrid's offense, which has scored 13 goals in four games, the highest in the Spanish league thus far.