PREMIER - English giants will fight each other to sign 'Yorkshire Pirlo'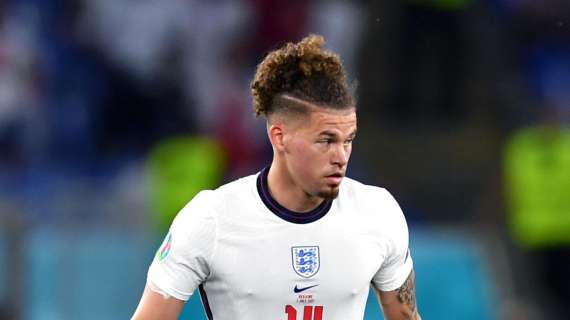 TRANSFERmarketWEB.com
Kalvin Phillips is aware of interest from English clubs including Liverpool, Arsenal and Tottenham, with Leeds United hoping to tie the midfielder down to a new deal. The so-called 'Yorkshire Pirlo' has missed eight matches since the Peacocks made their long-awaited comeback to the big time in September 2020.
The fact the Peacocks have lost all eight, including a 5-1 thumping at Man United and heavy defeats to Leicester City, Aston Villa and Brighton, speaks volumes about England international's importance to the Marcelo Bielsa blueprint. Kalvin is the glue that holds Leeds United together.
Without him, things fall apart. Marcelo Bielsa deserves massive credit, and a bronze, bucket-perching statue outside Elland Road, for constructing a side far greater than the sum of its parts. But if there's one irreplaceable member of this Leeds United squad, it's their tempo-setting, string-pulling, play-making number 23.
So, Chelsea, Liverpool, Arsenal, Tottenham and even bitter rivals Man United are keeping tabs on Kalvin, no one will be surprised to learn the Peacocks are looking to rubber-stamp a new deal, one that could make the Euro 2020 finalist the highest-paid footballer in Marcelo Bielsa's squad