PREMIER - The five players who could replace Mo Salah at Liverpool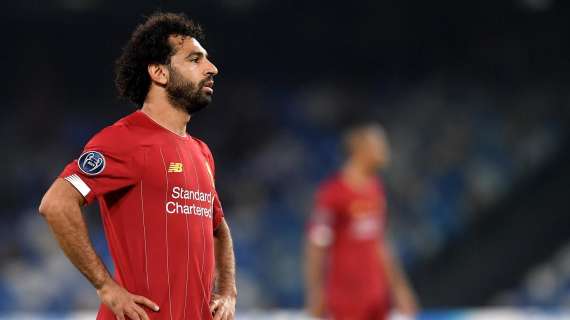 TRANSFERmarketWEB.com
© photo Insidefoto/Image Sport
Liverpool's biggest concern regarding its squad lies in the renewal of Mo Salah. And yes, the arrival of new faces will be important for the entire network, but being able to continue counting on the services of the undisputed star of the team is of vital importance.
The start of the season for the Egyptian attacker has been so good that Anfield does not want to let another second pass without the maintenance of the player in the Premier League being a verifiable fact.
Mo Salah is the vitality of the team in attack, the incalculable talent, but if his final decision is not to renew, from Liverpool they will have to act very quickly and decisively to add a footballer of similar talent and smooth the transition.
- Kylian Mbappe: without a doubt, the French striker is Jurgen Klopp's dream, and who is not. Liverpool is the main competitor of Real Madrid and they will try to add him if Salah does not renew.
- Ousmane Dembélé: another high-level free agent who could leave FC Barcelona at zero cost. Speed, overflow and a lot of growth ceiling as long as he can leave the injuries behind.
- Marco Asensio: the Real Madrid attacker is another of those who do not add many minutes with their current coach and could go out in search of more minutes and opportunities.
- Philippe Coutinho: another talent that has fallen short. The Brazilian must leave the stage of FC Barcelona behind as soon as possible and join a new project that can give him more relevance.
- Dusan Vlahovic: Fiorentina's young talent would be more than a nine, but it is another interesting piece to add to the attack of any aspirant to win the Champions League.