PREMIER - West Ham, Moyes: "Rice's words are a message to all of us"
Source: whufc.com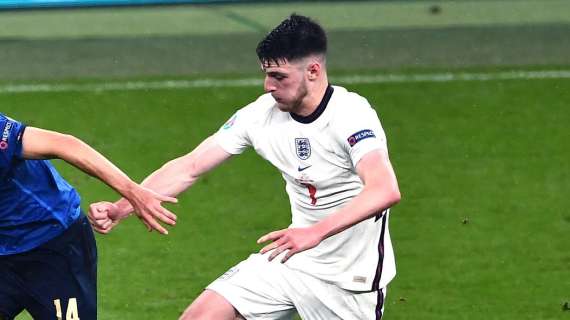 TRANSFERmarketWEB.com
© photo Matteo Gribaudi/Image Sport
Ahead of West Ham upcoming PL match against Brighton&Hove Albion, West Ham manager, David Moyes, stated:
"I'm expecting a really tough one because every team that plays Brighton will tell you that they can cause problems. They're a really good footballing team who play with a really good style and have made a great start to the season.
It's not for me to judge the job Graham Potter is doing, but I can only say from a distance and being a fellow manager that I think he's done a really good one. He's at a good club who have gone about their work really well and if you'd said to me last season who I thought might be a tip to challenge it would be Brighton and I think they have done. They've started the season really well.
I've been at some clubs who might have started slightly better and there have been clubs who have started worse, but I think the big thing I've got is a really good team. I think I've got a group of players who are competitive. We're working on changing the mentality and I think when it comes to 28 December or so this year I'd have been here two years and you have to think the turnaround the players have made in that period has been great.
We've added some players to it, which has made a difference, but overall it's mainly the same group of players so they deserve huge credit for what they've done. Let's be fair, we're still trying to build the club and grow the club. Eighteen months at the moment isn't a long period to be at any one club, but I'd hope we'd look at it and say that the players, and us as a staff as well, have made decent progress.
Declan Rice's words are a message to us all and what it is, is what I was talking about – two years ago we had to avoid relegation in the last nine games after lockdown. We did it, and now we're talking about wanting to be a team who's in the Champions League. That's the difference, that's the change in mentality, in the way the players are thinking and the positivity we've got around the place.
We've got a really good team, I enjoy working with them, I enjoy challenging them to get better. I think we can play better than we're playing, so I'm looking forward to them lifting it all again and let's get back to playing very well again".