SERIE A - Allegri spoke about Spezia match and the Juventus moment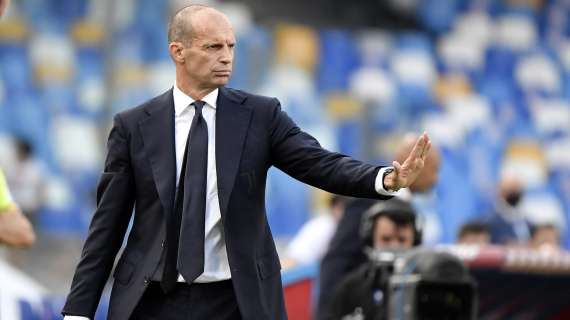 TRANSFERmarketWEB.com
© photo Insidefoto/Image Sport
Press conference for Massimiliano Allegri, Juventus coach. These are his words before the match against Spezia. "Tomorrow there will be some changes, because we play a game every three days. Spezia is a team that creates a lot, they are jaunty ".
ABOUT MORATA, CHIELLINI AND THE BAD START OF JUVE. - "Morata has recovered and is fine. The only out is Chiellini, who was feverish yesterday and I prefer to leave him at home. The others are all fine".
"Juve have not so few points for 60 years. We have to get up and look for victory. It no longer makes sense to talk about the past, let's talk about this Juventus. The post-game video where I talked about the heavy ball in the final? I'm a human too. Those who go to the bench must be decisive when they enter. This applies to everyone. Now the matches are played in 16. Those who enter must help their teammates, it is a sense of respect and responsibility. Everyone must be ready, there will be changes tomorrow too. We can't miss the free balls, I counted eight in a few minutes at the start of the second half. In football, if you're technically wrong, then the corner kick comes and you pay for it. Then after the corner we could also lose it, we were lucky enough not to lose. Those moments of the match must be done better, with more clarity".
EXPERIENCE - "Victories certainly help, but we're not talking about a young team. There are those who have more experience and those who have less, but young people are 17-18 years old and not 23-24. Then at the international level it is normal that the experience that Bonucci, Cuadrado and Alex Sandro have does not have Locatelli who had never even played in the Europa League. Experience is one thing, age is another. Young people are another thing, at 24 they are not young".